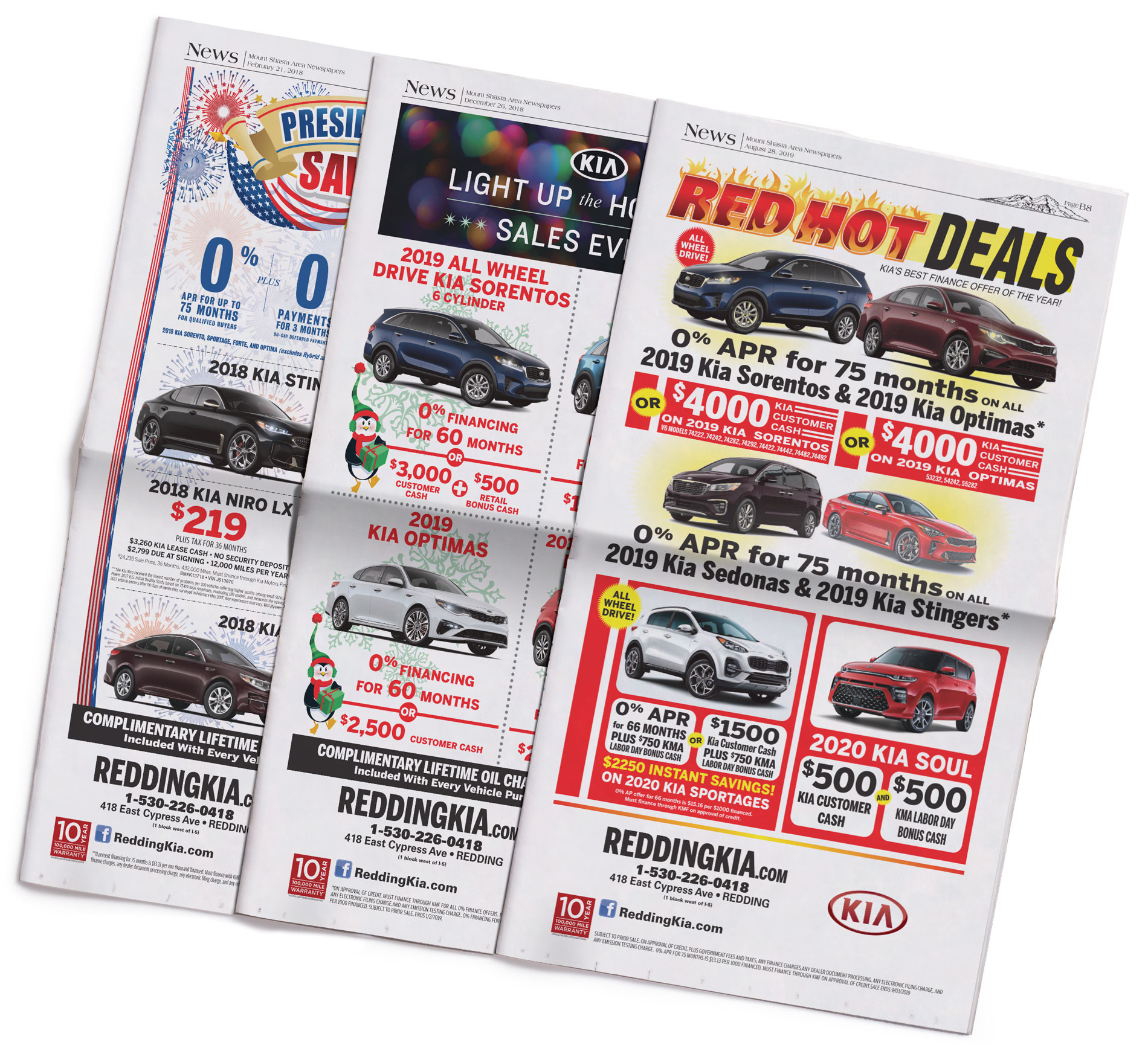 Redding Kia

Full page newspaper ad in multiple weekly newspapers for a large car dealership in a neighboring city. I worked directly with the client's head of marketing, a local radio personality, who I often had to translate radio ad scripts into visual ad copy. There was often a tight turn around on production due to ads needing to pass a corporate co-op process resulting from strict brand guidelines.
This ad is an absolute home run! It could run in the New York Times!
So good, Lera! Thank you!
-Billy Pilgrim
Redding Kia Marketing
Let's Start a Conversation