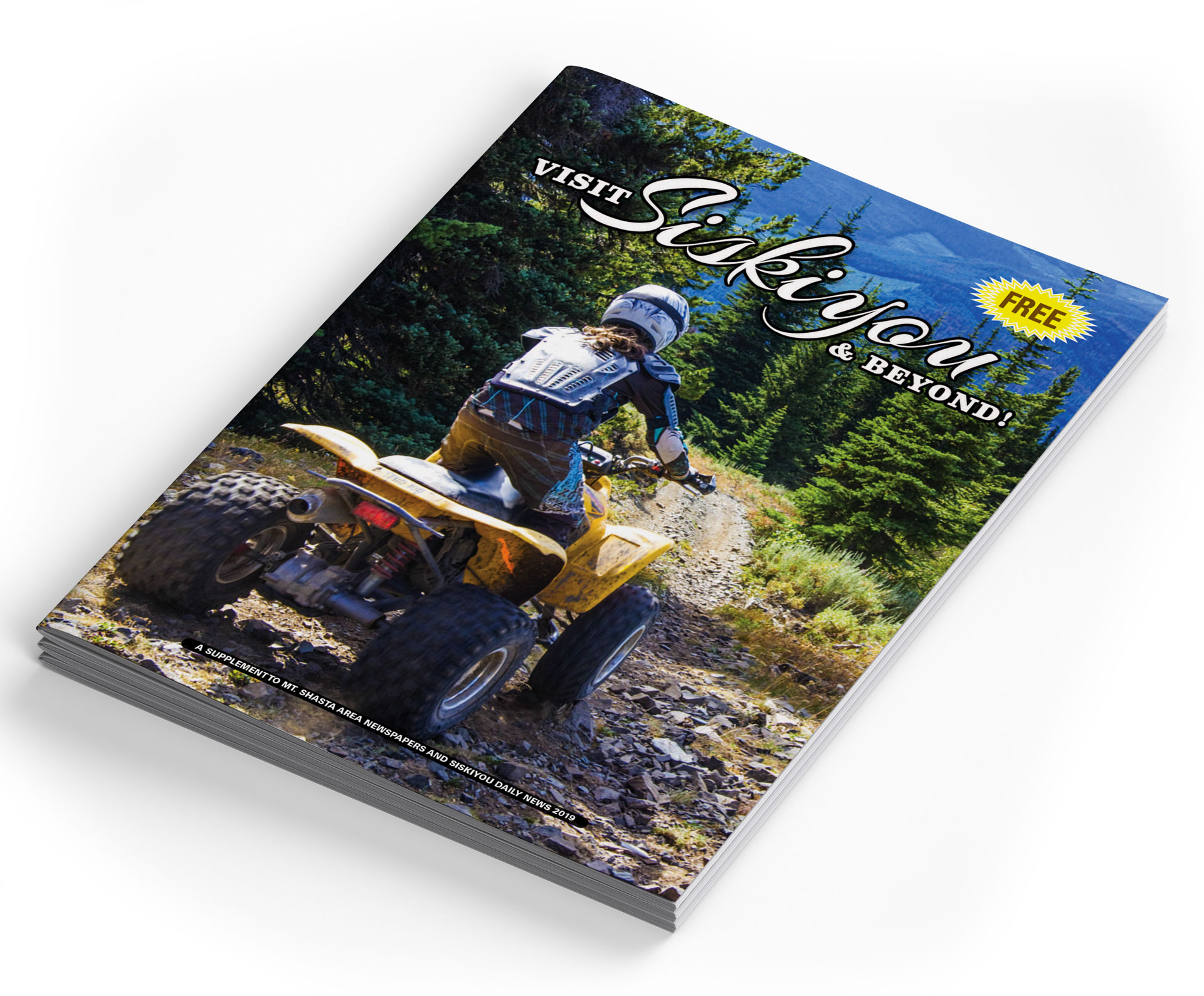 Visit Siskiyou 2019

Annual local tourist magazine with a large distribution county wide featuring local events and activities.

I updated the overall look of the publication and featured photos of local landmarks, events and activities. I built, updated and coordinated with Client Representatives regarding all the advertisements placed in the magazine.

Had to build, up-date and pre-press all advertising. Updated articles, events and artwork every year. Build layouts and pre-press magazine to send to the press. Kept focus on local activities and events. Encourage people to vacation in Siskiyou County throughout the year.
Photography / Layout / Graphic Design / Adobe Illustrator / Adobe InDesign / Adobe Photoshop
Let's Start a Conversation