Fourth of July Live Music 2016 Poster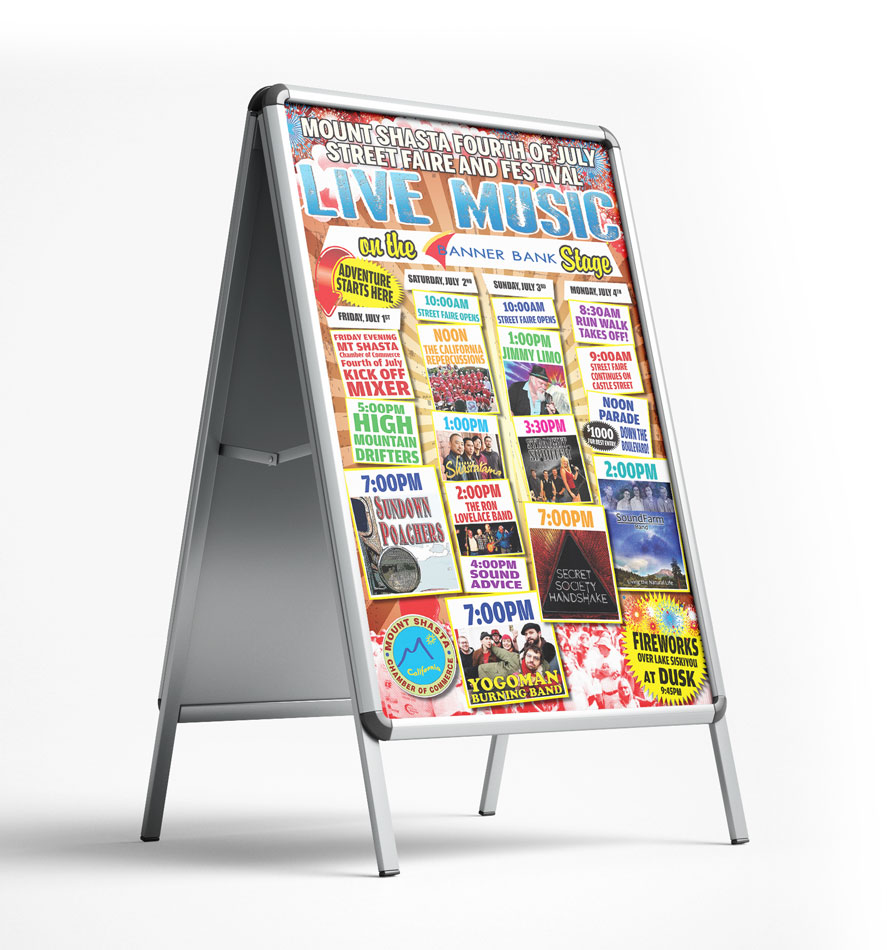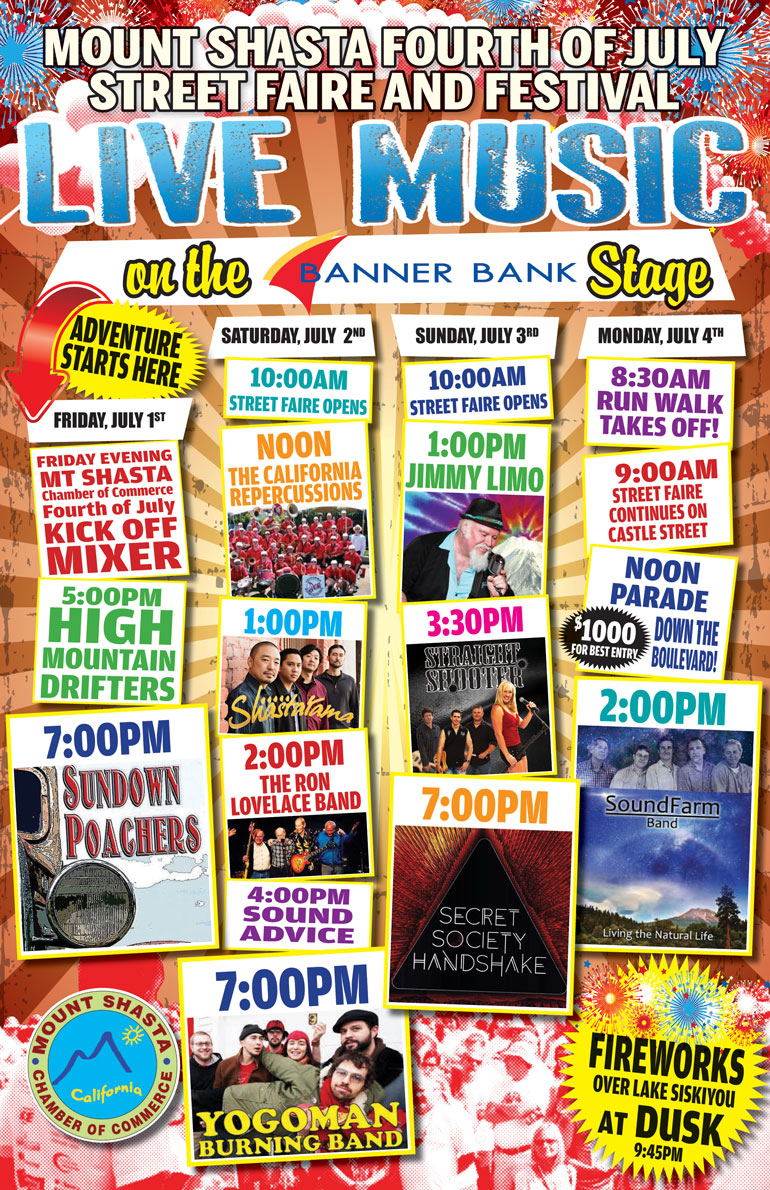 The Mount Shasta Chamber of Commerce requested a poster to feature the 4-day live music schedule with photos of the local music artists. The posters were to be hung in local businesses, and sign boards in Mount Shasta as well as appearing in the local newspaper to promote the upcoming event with locals and visitors. 
This project was challenging as each day of the schedule did not have the same number of performers or events each day. In addition, I did not have photos for a few of the performers. The client also requested that the focus of the poster be on the headlining performers for each day and the stage sponsor. 
I utilized some of my own photos and a festive color scheme to create an interesting background that would not compete with the performer's photos or the schedule. Focusing on keeping the poster easy to read, I chose to organize the schedule vertically – to allow for the photos of the performers to keep a near uniform width and to allow the headlining bands to be a little larger. Sponsor logos were incorporated into the typography to help create recognition.
Categories
Adobe InDesign
Adobe Illustrator
Adobe Photoshop
Adobe Acrobat
Photography