The Property Guide Website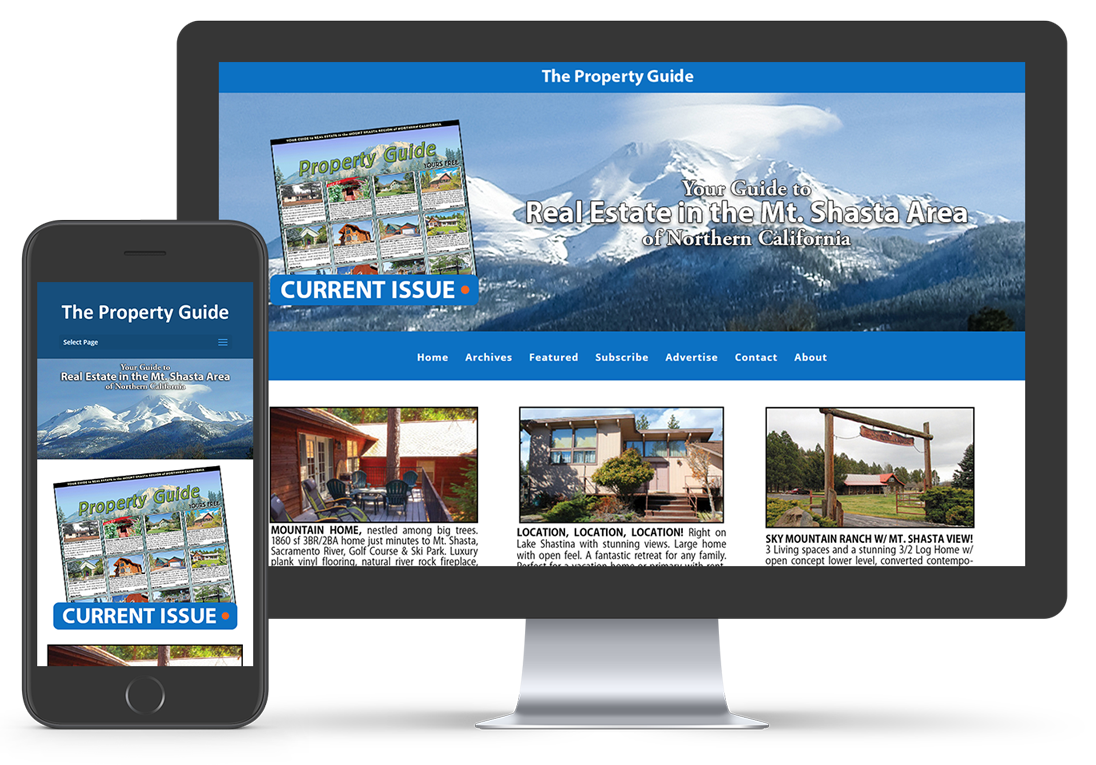 The Property Guide is a monthly northern California based real estate magazine, focused on advertising local properties for sale. They wanted to update and expand their website beyond a single page website with contact information using their established imagery and branding. 
What grabs home buyers or casual viewers attention? Property photos and the location.
I chose to design the website to mimic the printed publication as close a possible: a large masthead like photo of the mountain that could be easily changed to reflect the seasons; a link to the latest issue prominently available to website visitors; an easily seen and utilized menu bar to navigate the website  and space to feature local properties that could link to their respective agent or real estate company.
Categories
WordPress
Adobe Photohop
Adobe Acrobat